RECENT ECONOMIC DEVELOPMENT
GDP grew by 6.8 percent in the first half of 2019 compared to 5.2 percent in 2018.
Private consumption grew in real terms, but at lower rates than in 2018.
Manufacturing and investment growth stabilized.
Investment was stable due to stronger inflow of money transfers, albeit at lower rates than seen in 2018
The six Eastern Partner countries have been making steady progress in improving the business climate for SMEs. This overview of the Doing Business indicator of the World Bank shows how Armenia has improved over the years, gradually closing the gap with the best performing countries of the world ('distance to frontier'). Armenia started off at 60% of that distance to frontier, but now stands at 75%.
Doing Business – Distance to frontier, EaP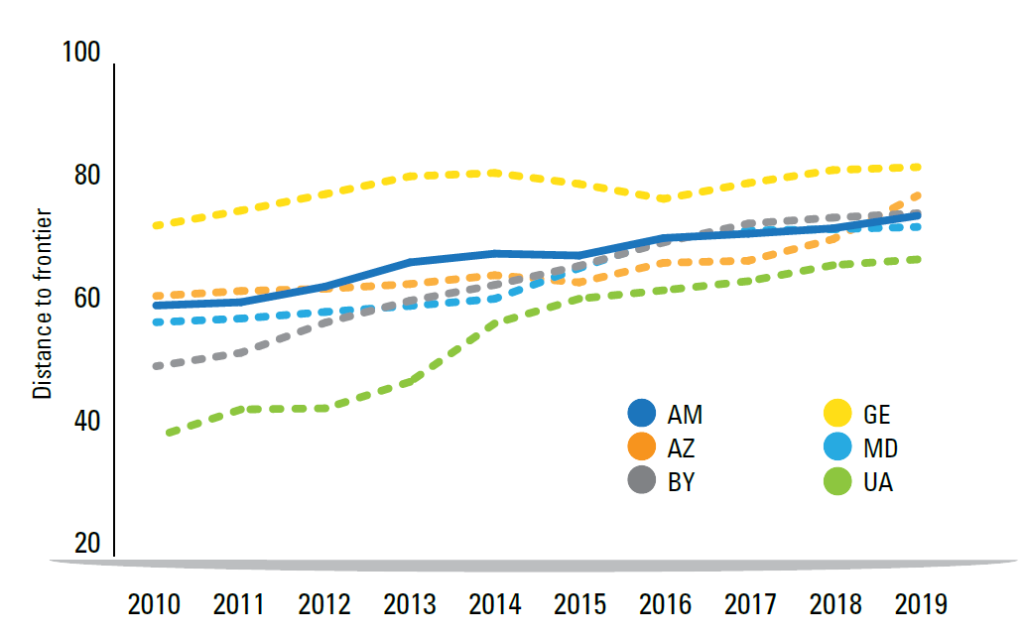 Source: Doing Business, World Bank, www.doingbusiness.org
Business demography indicators 2018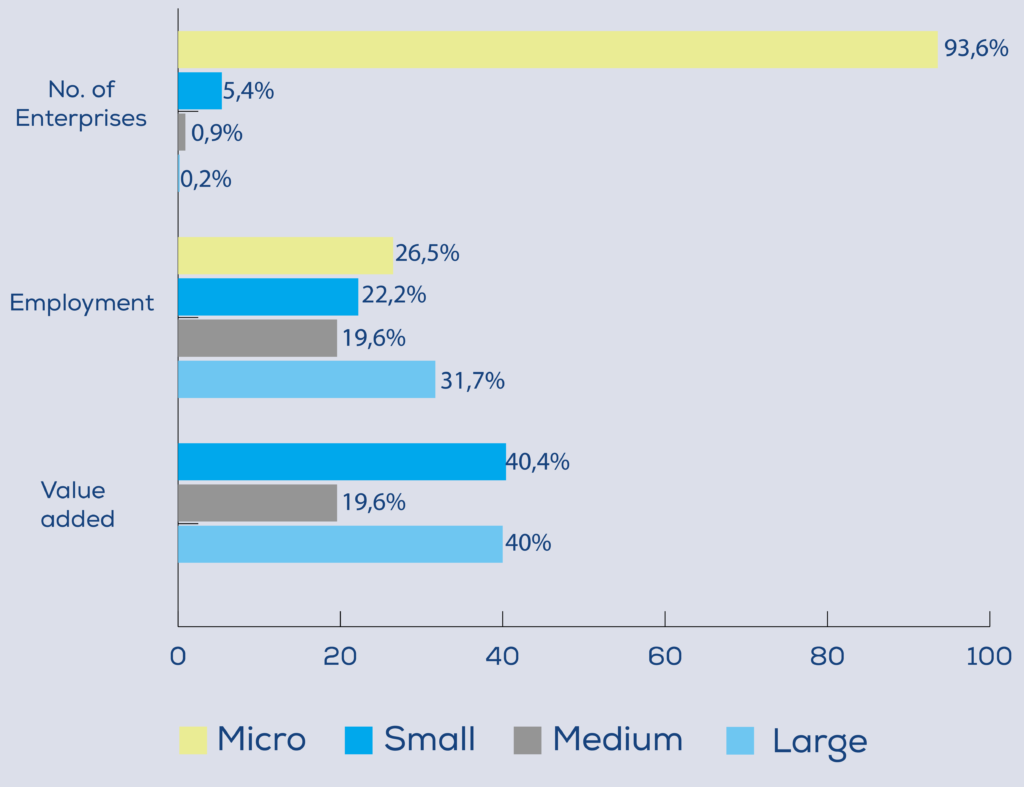 Source: Armstat, (2019), Armenia, 2019.
The funds invested by the European Union triggered additional loans and financial assistance in the country, effectively increasing the assistance 12-fold. This benefitted 15,960 SMEs and created an estimated 3,239 jobs, beyond the sustained ones. The number of projects in the country, and with it the EU's assistance, has been on the steady rise over the ten years of EU4Business's operation.