RECENT ECONOMIC DEVELOPMENT
Gross domestic product (GDP) contracted by 5.9 percent in 2022, representing a significant deceleration compared to the robust growth of 13.9 percent growth observed in 2021. This performance reflects both the weak agricultural year due to bad weather and the various impacts of the war in Ukraine.
In 2022, inflation increased significantly to a yearly average of 28.7 percent, mainly due to the energy crisis and the effects of the war in Ukraine on food prices.
On the side of the demand, the negative performance of the GDP growth was driven by lower private consumption due to high inflation as well as weak investment.
The Eastern Partner countries have been making a steady progress, making the business climate more conducive for SMEs to enter and operate. This overview of the Doing Business indicator of the World Bank shows the improvement over the years: gradually closing the wide gap with the best performing countries of the region and the world. Moldova started off at 59.6 percent of that distance to frontier in 2010 and reaching to 74.4 percent in 2020 (latest data available).
Doing Business – Distance to frontier, EaP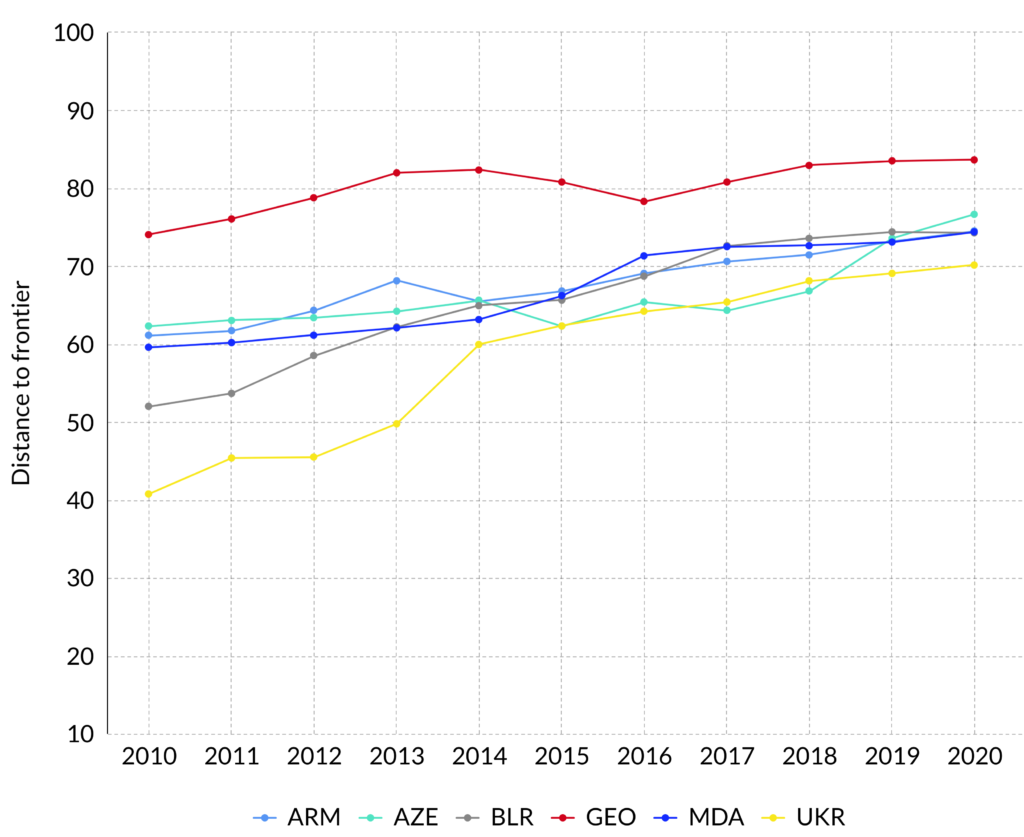 Source: Doing Business, World Bank, www.doingbusiness.org
The new definition of SMEs adopted in 2016 is in line with EU and international good practices. It uses employment, turnover and balance sheet criteria to determine whether a company is a micro, small or medium enterprise. While the employment criteria are consistent with the EU definition, thresholds for turnover and assets are lower in Moldova, reflecting Moldova's lower per capita incomes. Under the new definition, 99.2 percent of all firms in Moldova in 2022 were SMEs, accounting for 65.6 percent of business sector employment and 44.9 of total sales revenue.
Business demography indicators 2022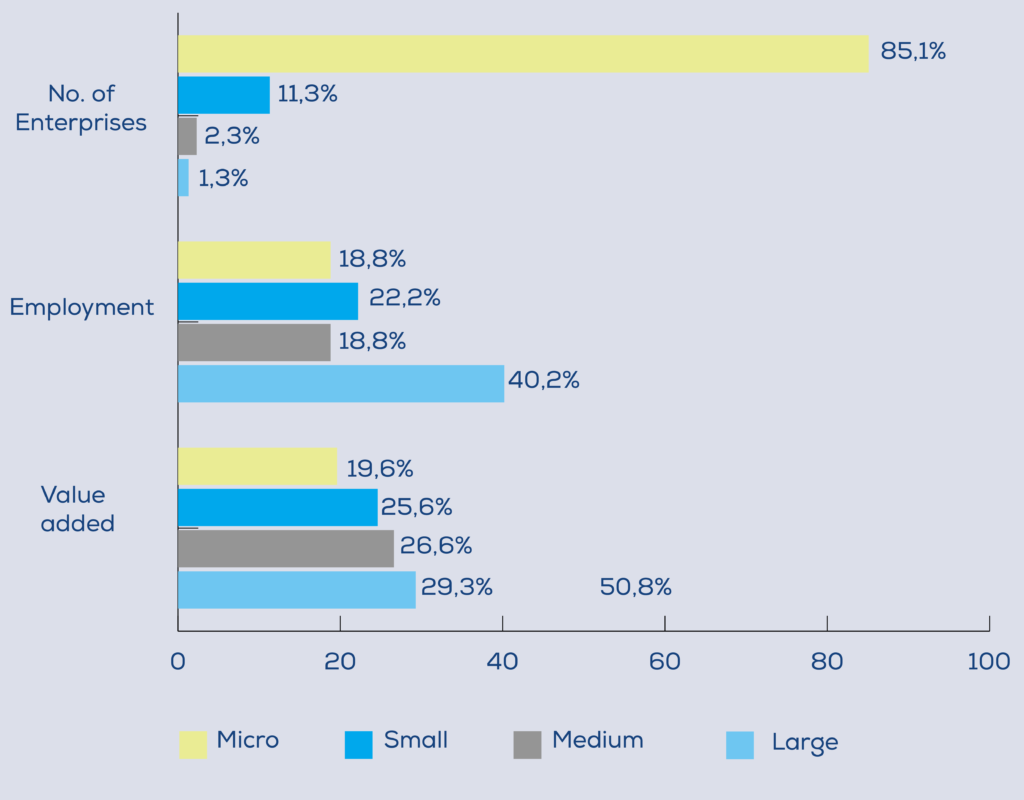 Source: National Bureau of Statistics of the Republic of Moldova, 2022.
The EU's support for SMEs in the EaP grew by 1.8 percent in 2021. Results for 2021 show a bounce back in terms of the numbers of SMEs supported by the EU and impressive performance of supported SMEs, creating more income and more jobs than in any previous year. The budget available to support SMEs in Moldova decreased by 30.5 percent from 2020 representing an decrease in € 52.71 million.