RECENT ECONOMIC DEVELOPMENT
GDP grew by 4.6 percent in 2022, supported by the non-energy sector. Service sectors – transport, hospitality, and retail trade – showed a strong growth.
Non-oil GDP rose 9.1 percent, while oil and gas sector GDP fell 2.7 percent.
Investment growth remained robust, supported by public investment.
Rising global food and energy prices and supply disruptions led to an acceleration of inflation to 13.9 percent. Inflation is projected to slow to 9 percent in 2023 as food prices continue to fall and external pressures ease.
In the coming years, Azerbaijan may benefit from additional investments in the gas industry as the European Union tries to diversify away from Russian gas.
The Eastern Partner countries have been making steady progress in improving the business climate for SMEs. This overview of the Doing Business indicator of the World Bank shows how Azerbaijan has improved over the years, gradually closing the gap with the best performing countries of the world ('distance to frontier'). Azerbaijan has been a steady performer through the years, starting off at 62.3 percent in 2010 and reaching to 76.7 percent in 2020 (latest data available).
Doing Business – Distance to frontier, EaP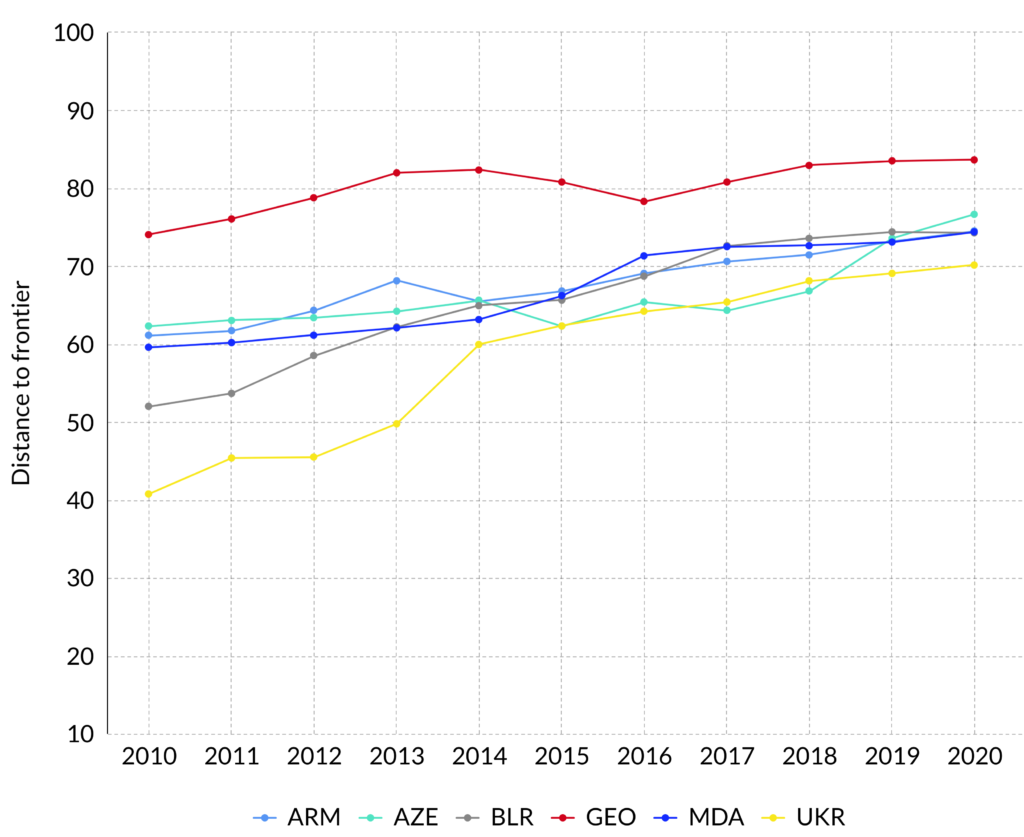 Source: Doing Business, World Bank, www.doingbusiness.org
New criteria for classification of micro, small, medium and large business entities was approved by the Decision of the Cabinet of Ministers of the Republic of Azerbaijan dated December 21, 2018. According to these criteria, a micro-entrepreneur is an entrepreneur with up to 10 employees and an annual income of up to 200,000 manats. An entrepreneur whose number of employees is between 11-50 and whose annual income is up to 3 million manats is considered a small entrepreneur. A medium entrepreneur is an entrepreneur whose number of employees is between 51-250, and whose annual income is between 3-30 million manats.
As in the whole world, SMEs in Azerbaijan are the driving force of the economy and the key to stable and sustainable development. More than 99 percent of entrepreneurs are SMEs in Azerbaijan.
97.3 percent of active SMEs are micro, 1.9 percent are small and 0.8 percent are medium enterprises.
SMEs operate mainly in trade, agriculture, construction, processing, logistics, industry, tourism, public catering, and transport.
Business demography indicators, 2022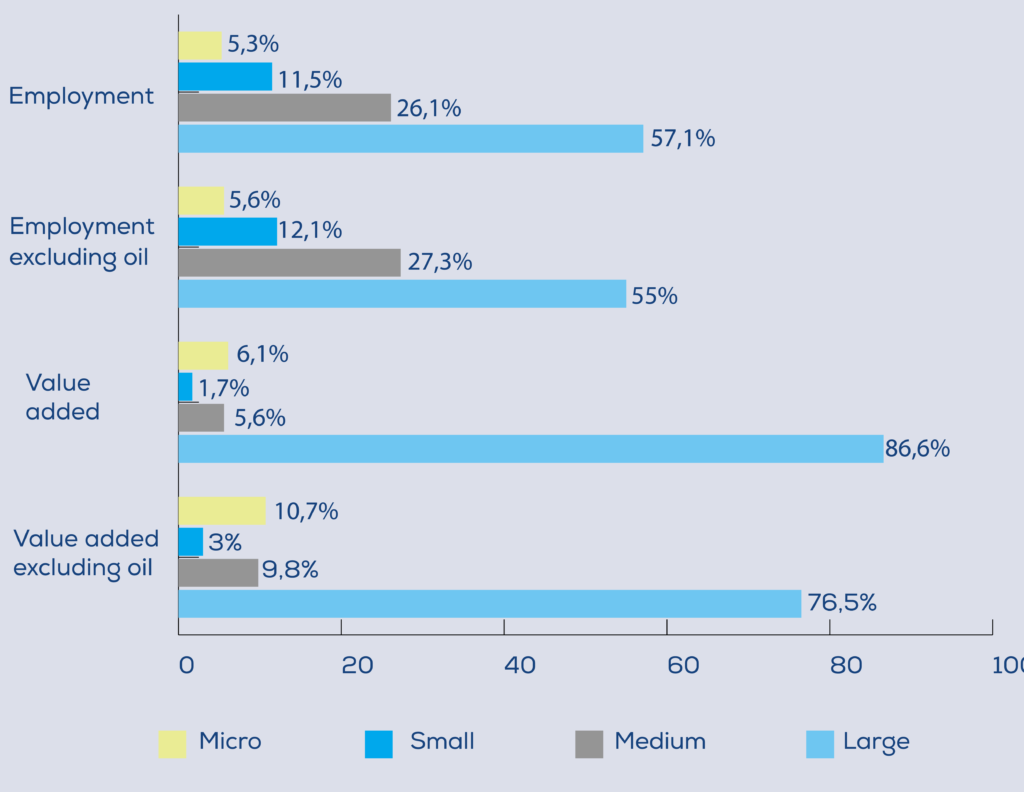 Source: Ministry of Economy of the republic of Azerbaijan, 2022.
The EU's support for SMEs in the EaP grew by 1.8 percent in 2021. Results for 2021 show a bounce back in terms of the numbers of SMEs supported by the EU and impressive performance of supported SMEs, creating more income and more jobs than in any previous year. The budget available to support SMEs in Azerbaijan rose by 98.8 percent from 2020 representing an increase in € 55.4 million.
DATA FOR AZERBAIJAN IN 2021