RECENT ECONOMIC DEVELOPMENT
GDP grew by 4.7 percent year-on-year in the first half of 2019.
All sectors expanded, apart from construction (due to the delay in the public infrastructure spending and completion of the landmark gas pipeline project).
Trade was up by nearly 6.0 percent, followed by real estate, transport, financial intermediation.
Inflow of foreign investments slowed substantially.
Exports of goods increased by 12.4 percent year on year in the first eight months of 2019. 
The tourism sector remains strong.
The Georgian lari depreciated by 9.4 per cent in the period January to September 2019.
The six Eastern Partner countries have been making steady progress in improving the business climate for SMEs. This overview of the Doing Business indicator of the World Bank shows how Georgia has improved over the years, gradually closing the gap with the best performing countries of the world ('distance to
frontier'). Georgia has been the stellar performer, starting off very high at 75% of distance to frontier, and now standing at almost 85%.
Doing Business – Distance to frontier, EaP
Source: Doing Business, World Bank, www.doingbusiness.org
The National Statistics Office of Georgia revised its SME definition in 2017 to comply with EU standards and increase international comparability.  Under the recently adopted new definitions and methodology, 99.7 percent of all firms in Georgia in 2017 were SMEs. In 2018, SMEs, accounted for 64.2 percent of business sector employment and 60.4 percent of value added. SMEs tend to be concentrated in low-value-added sectors such as trade (including repair of vehicles), manufacturing and construction, which contributed respectively 39, 20 and 20 percent of business sector employment in 2017.
Business demography indicators 2018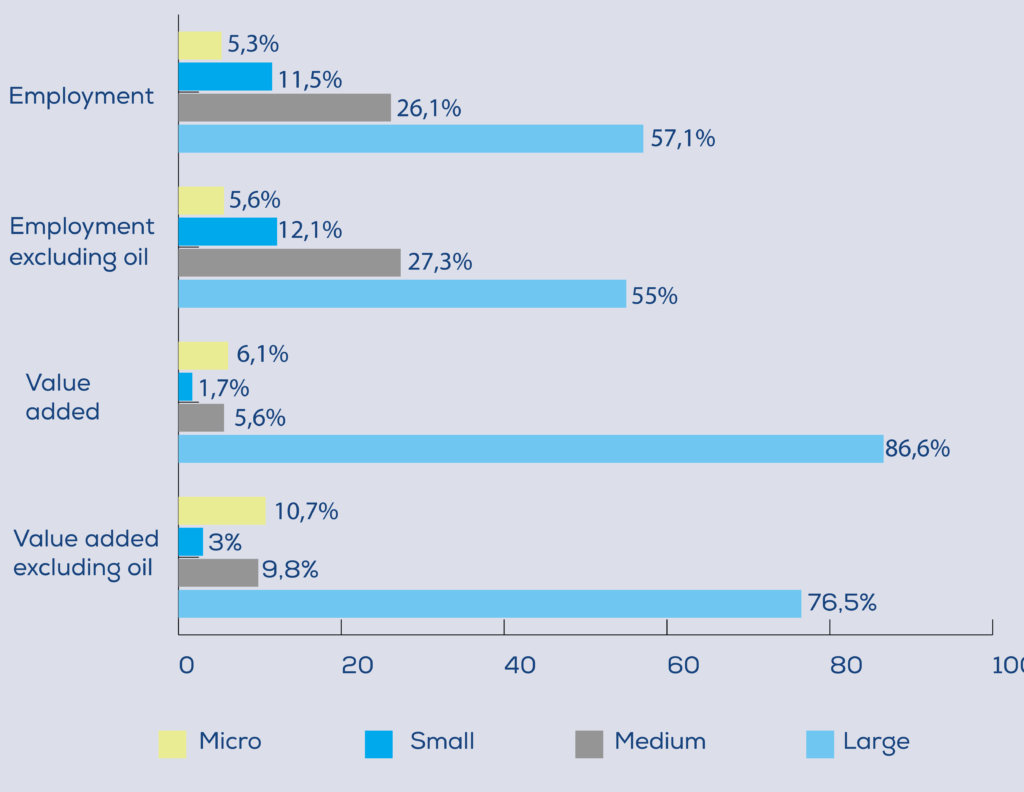 Source: Armstat, (2019), Georgia, 2019.
The funds invested by the European Union triggered additional loans and financial assistance in the country, effectively increasing the assistance tenfold. This benefitted 41,620 SMEs and created an estimated 11,627 jobs, beyond the sustained ones. The number of projects in the country, and with it the EU's assistance, has been on the steady rise over the ten years of EU4Business's operation.